Rachel Jones
BSc Hons Chiropractic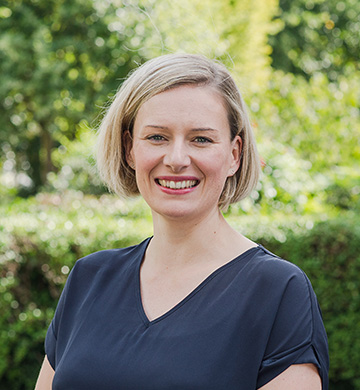 Since graduating in 2006 with a 1st class degree in Chiropractic, Rachel Jones has been dedicated to expanding her scope of practise and regularly attends courses and conferences. Rachel believes in educating her patients to best understand their problem and how they can help themselves. She encourages good posture and gives exercises to her patients to help achieve this. Nearly everyone can benefit from chiropractic treatment and Rachel's scope of practice ranges from children to people in their 90's.
Rachel joined the BCC team in August 2012 having worked in Chester, England for 6 years. Her enthusiasm for Chiropractic and helping her patients get out of pain and stay out of pain never wains.
Coming from a sports background Rachel has a keen interest in treating sports related injuries. She has worked along side rugby clubs, regularly treating triathletes, body builders, runners, cyclists, footballers, rowers and gymnasts. Her own experiences competing in Tetrathlon (running, shooting, swimming, horse riding) for Wales and the UK means she knows full well the frustration of injury and the difference excellent chiropractic treatment and rehabilitation can make.
Interested In
Joining Our Team?
Join one of Northern Ireland's most respected Chiropractic and Complementary Therapy clinics today.