Claire Clerkin
Registered BANT Nutritional Therapist
Registered CNHC Nutritional Therapist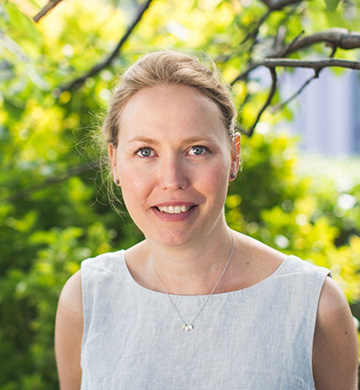 Registered Nutritional Therapist with CNHC & BANT. Claire uses an integrated approach to helping her clients. Each person's unique needs are considered, and individualised plans are developed. Claire's nutrition and lifestyle advice is evidence-based and designed to complement each person's unique circumstances.

Claire's approach to nutrition and wellness is underpinned by the principles of functional medicine – that all systems of the body are interlinked, and that achieving sustainable health goals requires addressing the root cause of health concerns.
Claire has a particular expertise in working with digestive disorders, female hormone health, autoimmune / inflammatory conditions and energy metabolism.
Claire also offers private functional testing for her clients including comprehensive stool tests, organic acid (OAT) tests and adrenal stress tests.
I have been working with clients for 10 years and I am dedicated to ensuring that nutritional therapy is practised in responsible way and in line with the highest standards.
As such, I am a registered member of the Complementary & Natural Healthcare Council (CNHC) — the Professional Standards Council for regulation of Nutritional Therapists, and the British Association of Nutritional Therapy and Applied Nutrition (BANT). I am also a lecturer and supervisor at the College of Naturopathic Medicine in Belfast.
My clients range from children to older adults and everyone inbetween.

Find out more at www.claireclerkin.com or connect on Facebook or Instagram.
Like many nutritional therapists, I came to the profession through my own health issues and healing journey. A positive experience using nutrition to manage my health issues strengthened my belief that we have the resources, in our kitchens, to achieve and maintain good health.
I am fortunate to enjoy cooking and eating a wide range of foods – and hope to help my clients do so as well!
The rest of the time, you'll find me on the North Down coastal path – walking my furry child Joy, or taking a dip in the chilly waters of Belfast Lough.
Interested In
Joining Our Team?
Join one of Northern Ireland's most respected Chiropractic and Complementary Therapy clinics today.