Aisling Cowan
Registered Nutritionist and Anxiety Mindcoach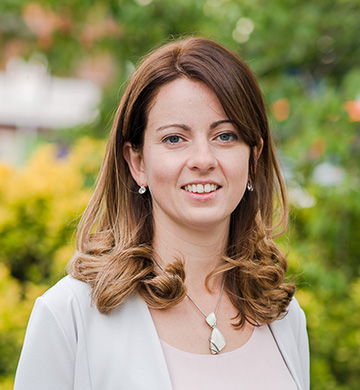 Aisling is Registered Nutritionist and is trained in modern Mindcoaching techniques such as NLP, Hypnotherapy & Mindfulness.
She specialises in helping clients with anxiety and in making sustainable lifestyle change.
During her initial studies in Human Nutrition at University of Ulster Aisling began to develop a keen interest in health & food psychology and how emotions and stress can create, affect or maintain very real physical conditions. Upon graduating in 2011 with First Class Honours, Aisling worked in weight loss research for the University of Ulster (NICHE) and in Health Promotion for a government agency. She became interested in finding more effective ways of inspiring sustainable lifestyle change. She went on to study Neuro-lingustic programming (NLP) and Hypnotherapy and after a freelance year joined the renowned Belfast Chiropractic Clinic in 2013. During these past 5 years, Aisling has been mentored by Anne Matthews and has extended her knowledge deeply into the underlying issues in young children that can develop into emotional/mental health problems later in life.
In 2018 Aisling trained in delivering the Youth mindfulness Kids Programme, which is recognised as one of the leading mindfulness programmes in the UK for children & young people.
Aisling has delivered Mindcoaching workshops for corporate events, as well as teachers and students in schools in primary and secondary schools.
She sees clients for varying issues, and specialises in working with people with stress & anxiety, emotional issues around food and has developed a pioneering treatment plan for IBS.
Aisling feels very strongly that many of the emotional and mental health issues that people experience are because of structures within society; environmental and social injustices that creates disconnection from each other and from the world around us. In fact for many young people living in todays society, feeling anxious or stressed may be a very normal response to an abnormal system.
Aisling believes we need systemic change if we really want to help people. She wants to bring back our connection to nature and to each other, and so is passionately involved in nature campaigning as a volunteer with Friends of the Earth, Northern Ireland. Aisling has trained other nature protectors in communication skills and self care, as well as speaking at campaigning events in ROI and NI.
When she is taking a rest from the clinic and volunteering you will find her at home in the garden or with her shetland pony called Lizzie!
Interested In
Joining Our Team?
Join one of Northern Ireland's most respected Chiropractic and Complementary Therapy clinics today.