Steffi Warnock
Master of Chiropractic (MChiro)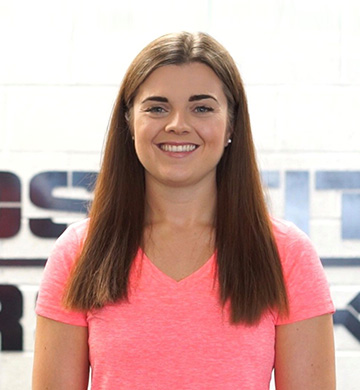 Steffi holds a Masters Degree in Chiropractic after graduating with Distinction from the Welsh Institute of Chiropractic in 2011. She also received the 2011 Graduate of the Year Award.

Steffi prides herself in her effective communication skills with Clients. Her primary focus is to ensure all clients understand what
is going on with their bodies and what is needed to regain better movement patterns and ultimately feel better.

Steffi is continually adding to her clinical skill set and working on self development through professional development courses and online learning, to ensure she is providing the best care possible for her clients.
Steffi is a keen sports and fitness enthusiast and is experienced in treating people of all ages and from all walks of life. She has a special interest in sports injuries and rehabilitation, and treats sporting athletes and enthusiasts on a regular basis.
Steffi's Chiropractic practice includes Chiropractic manipulation techniques; soft tissue work using IASTM, cupping and massage; Kinesio Taping with advanced level 3 qualification in sports for sport specific needs.
Steffi is also qualified in Chiropractic care during pregnancy and enjoys helping ladies feel more comfortable and move better whilst pregnant.
Steffi was first introduced to Chiropractic care when she was 16 years old after hurting her lower back. She loved the positive atmosphere of the Chiropractic clinic and seeing the amazing results her Chiropractor was getting with his clients, which inspired her to become a Chiropractor herself.
When she's not working, you can find Steffi running forest trails, drinking Coffee at General Merchants or working on her strength and fitness at CrossFit.
Interested In
Joining Our Team?
Join one of Northern Ireland's most respected Chiropractic and Complementary Therapy clinics today.