Sheila Fairon
Life Coach for Parents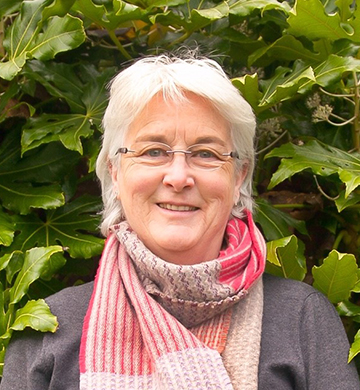 Parenting is challenging, rewarding and heartwarming all at the same time. It is one of the most important job in society yet parents are largely left to figure it out on their own.
As a life coach to parents/carers I provide a confidential, nonjudgmental listening place, helping you describe the challenges and strengths in your family situation. We will explore the particular issue you bring to the table and then we will discuss the realities of that issue and access your options for resolving it. Finally, we will mutually agree ways forward, setting goals and a time frame. It is the art of applying two minds to one challenge.
When we first meet I will have an initial discussion with you to ensure compatibility of purpose. Thereafter, by agreement, we will set up a number of sessions, spaced and timed to suit you. As well as listening and discussing your issues I may signpost you to resources that I, as a parent and grandparent, have found useful. After the agreed number of sessions we will review our overall progress.
As we work together you will also be encouraged to be accepting of your own unexpected reactions to the challenges your child presents and how to manage them. Over our sessions I would aim to reach and address the source of the challenge as well as the symptoms. I will offer reassurance and information about the daunting volume and overflow of children's emotions and suggest how to handle these to reconnect with your child. And, needless to say, we will mutually talk about and appreciate the smartness, cooperation, cleverness and enthusiasm for life of those precious children.
Overall I would hope to move you towards a deeper understanding and better handling of your child's behavior, help you appreciate them as unique individuals and support you as you rebuild the 'happy' factor in your home.
And as the leader of this work in your family I will certainly help you to plan your own wellbeing as you work towards these chosen goals!
As a parent with young children, and a part-time teacher, I became interested in environmental issues and was elected Chairperson of NI Campaign of Nuclear Disarmament. In this role I worked locally and around the province. It was my first experience of managing people.
Using these organizational and people managing skills I set up my first business, The Leadership Consultancy, to train and coach people to take leadership at every level in their organizations. At that time, with teens at home, self-employment suited me.
Later when my children flew the nest, I switched to grassroots community development, working with under-privileged housing estates on the north coast. Here I developed a model for coaching community activists that was rolled out in twelve locations in N Ireland. I subsequently travelled to the Baltic States on a Department of International Development project to demonstrate how this model could be used by other community activists. Running similar community arts and environmental projects in N Ireland followed over the next years.
Now, as a parent and grandparent, I recognize the significance of supporting children emotionally in their early years. I believe I have much to offer in coaching parents/carers who are at the forefront of raising children to become happy, confident, capable adults, skilled at navigating an increasingly demanding world. A course in Life Coaching, and ongoing work in this area, has confirmed my enthusiasm and ability in this specialism.
Time off is spent with family and friends, enjoying the outdoors on the north coast, photographing the people and places I love and supporting local environmental and heritage projects.
Interested In
Joining Our Team?
Join one of Northern Ireland's most respected Chiropractic and Complementary Therapy clinics today.