Jill Dumas
Registered Nutritional Therapist (mBANT, mANP)
Registered Naturopath (GNC)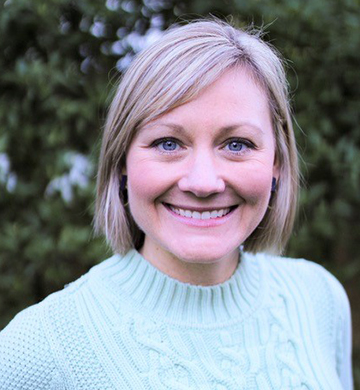 Jill is a Registered Nutritional Therapist (mBANT, mANP) and a Registered Naturopath (GNC) with 10 years of experience. She studied at the College of Naturopathic Medicine in London. She has a special interest in children's health - building a strong foundation helps set the tone for a long, healthy life.
Jill's approach is evidence based, safe, simple and effective. She focuses on getting the good stuff in and the bad stuff out through nutrition, diet and lifestyle change. She takes into account internal influences such as gut bacteria, genetic disposition, nutritional deficiencies and allergies. Jill offers nutritional testing such as Organic Acids Test (OAT), stool tests, food intolerance testing and more.
Jill has 10 years of experience working with individuals all over the world. She grew up in America and has lived in London, Ireland and the Middle East, helping people from various backgrounds, with different diets and a range of health issues.
Jill has a deep interest in environmental medicine. Our consumption of nutrients and toxins - the quality of the air we breathe, water we drink and bathe in, and earth where our food is grown - all play a part in our health. Over time, the toxins we consume accumulate and if we don't work to remove them, our bodies work less efficiently and our health begins to deteriorate.
Children, in particular, are most vulnerable to these environmental toxins, so identifying and eliminating their exposure is a key component in Jill's work.
Learn more at www.jilldumas.com or connect with me on Instagram.
When I'm not working, you'll find me exploring the Irish countryside and beaches with my husband and two young children. I also enjoy hiking and spending time in nature.
I enjoy learning and expanding my knowledge base. Even though my core practice is nutrition, diet, environment and lifestyle, I realise there are limitations if we fail to address the emotional or trauma component of ill-health. In addition to my continued professional development in Nutritional Therapy, I practice an energy healing discipline called Theta Healing, a meditation process that accesses the Theta brain wave to create physical, psychological and spiritual healing. Theta healing is a transformative practice in unblocking unconscious and limiting beliefs that prevent individuals from living the life they want.
Interested In
Joining Our Team?
Join one of Northern Ireland's most respected Chiropractic and Complementary Therapy clinics today.