Danielle Dageenakis
Master of Chiropractic (MChiro)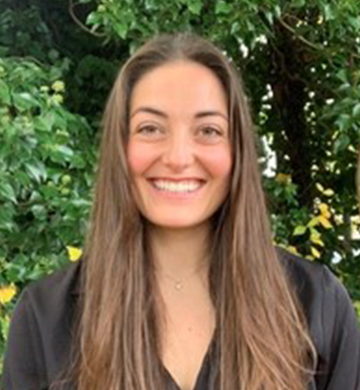 Dani has her Masters Degree in Chiropractic from the Welsh Institute of Chiropractic after completing her undergraduate degree in Biology from Regis University in Colorado.
Dani's focus is on well-rounded patient health and works toward achieving patient's goals by utilising her chiropractic skills, her knowledge of physical ability and fitness, along with helping patients understand their bodies and the importance of regular chiropractic care.
Dani continues to expand her knowledge base by attending professional development seminars and courses with a special interest in treating athletes and sports injuries.
Dani moved to Ireland after completing her Masters Degree in Chiropractic and worked in a competitive chiropractic clinic before joining the team at Belfast Chiropractic Clinic.
Dani has a keen interest in treating athletes and sports injury rehabilitation because of her personal background in competitive sports. Dani understands the importance of proper injury recovery and rehabilitation, along with the importance of introducing measures to reduce the recurrence of injuries.
Dani has been under chiropractic care since 2 years of age in Colorado, where chiropractic is as routine as going to your dentist. Understanding the importance of chiropractic care from a young age spurred Dani to become an international student to study to become a chiropractor and help others achieve their health and wellness goals.
Dani is a sports enthusiast both on and off the field. She loves running, crossfit and soccer. If you can think of an outdoor activity, Dani pursues it, from trail running to paddleboarding to mountain-biking, Dani enjoys her freedom for fitness pursuits.
Interested In
Joining Our Team?
Join one of Northern Ireland's most respected Chiropractic and Complementary Therapy clinics today.