Andi Reid
Massage Therapist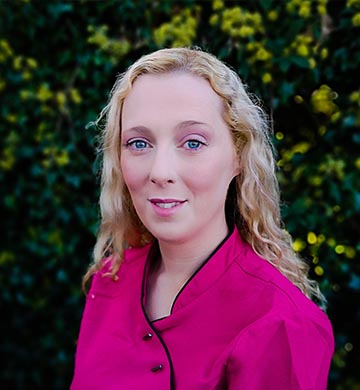 Andrea Reid is a massage therapist and NLP Practitioner. Andrea specialises in working with clients to create a completely tailored therapeutic solution for each person. She is trained in Swedish Body Massage, Thai Foot Massage and Indian Head Massage.
Andrea uses tools from NLP to offer clients breakthrough sessions to achieve goals, overcome problems and feel awesome. She also combines massage and NLP to offer an unique hypno-massage session
Andrea has 15 years experience in holistic therapy and has a passion for helping clients feel the best they can whether this is through body work or using tools from NLP. Andrea studied for her NLP Practitioner certification with Dr Richard Bandler co-creator of NLP.
Andrea works alongside the clinic to offer a collaborative combination with Chiropractic, Craniosacral, Nutrition and Physiotherapy for a complete holistic experience for each client.
Outside of work Andrea enjoys having adventures with her partner, building towers with her son, having fabulous food with friends and getting muddy with her puggle Pip.
Interested In
Joining Our Team?
Join one of Northern Ireland's most respected Chiropractic and Complementary Therapy clinics today.