Alex Puma
CranioSacral Therapist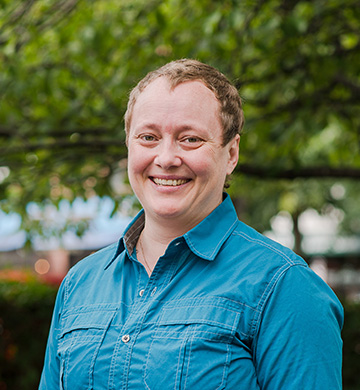 Alex has 17 years of experience as a CranioSacral Therapist with advanced specialty training in CranioSacral Therapy and Lymph Drainage Therapy. Her core coursework is with the Upledger and Barral Institutes, both of which teach osteopathic-based therapy courses internationally.
Her recent focuses include fine-tuning her skills to support pregnant women throughout pregnancy in addition to working with babies, and also help people recover from long-term health challenges and the toll this takes on the body. Alex's most recent advanced training in CranioSacral Therapy is work that addresses more specifically structures and tissues in and around the brain and spinal cord. This gentle, advanced therapy helps with a plethora of things, including improved sleep, concussion recovery, and better support for conditions like Irritable Bowel Syndrome (IBS), Crohn's disease, and Parkinson's.
On the weekends, Alex enjoys writing and spending time with her partner walking, hiking, and generally exploring
Interested In
Joining Our Team?
Join one of Northern Ireland's most respected Chiropractic and Complementary Therapy clinics today.